ShortFest
---
Logo Design, Brand Identity



The Oscar®-qualifying ShortFest is the largest short film festival and market in North America. The event takes place annually in sunny Palm Springs, in the triple-digit heat of June. Filmmakers from all around the world convene to watch shorts, attend classes and panels, and meet new collaborators.

I designed a new custom logo and brand identity to capture the distinct vibrant spirit of ShortFest – one that celebrates filmmakers and their passion for storytelling.

The bold wordmark establishes the festival as modern and confident. The condensed letters offer a subtle nod to the idea of being shortened, while the use of lowercase reflects the casual, youthful spirit of the festival. The bright use of color is inspired by the Palm Springs heat and vibrant desert sunsets.

A local artist built these custom letters for the Ace Hotel after party. If you know their name, let me know!︎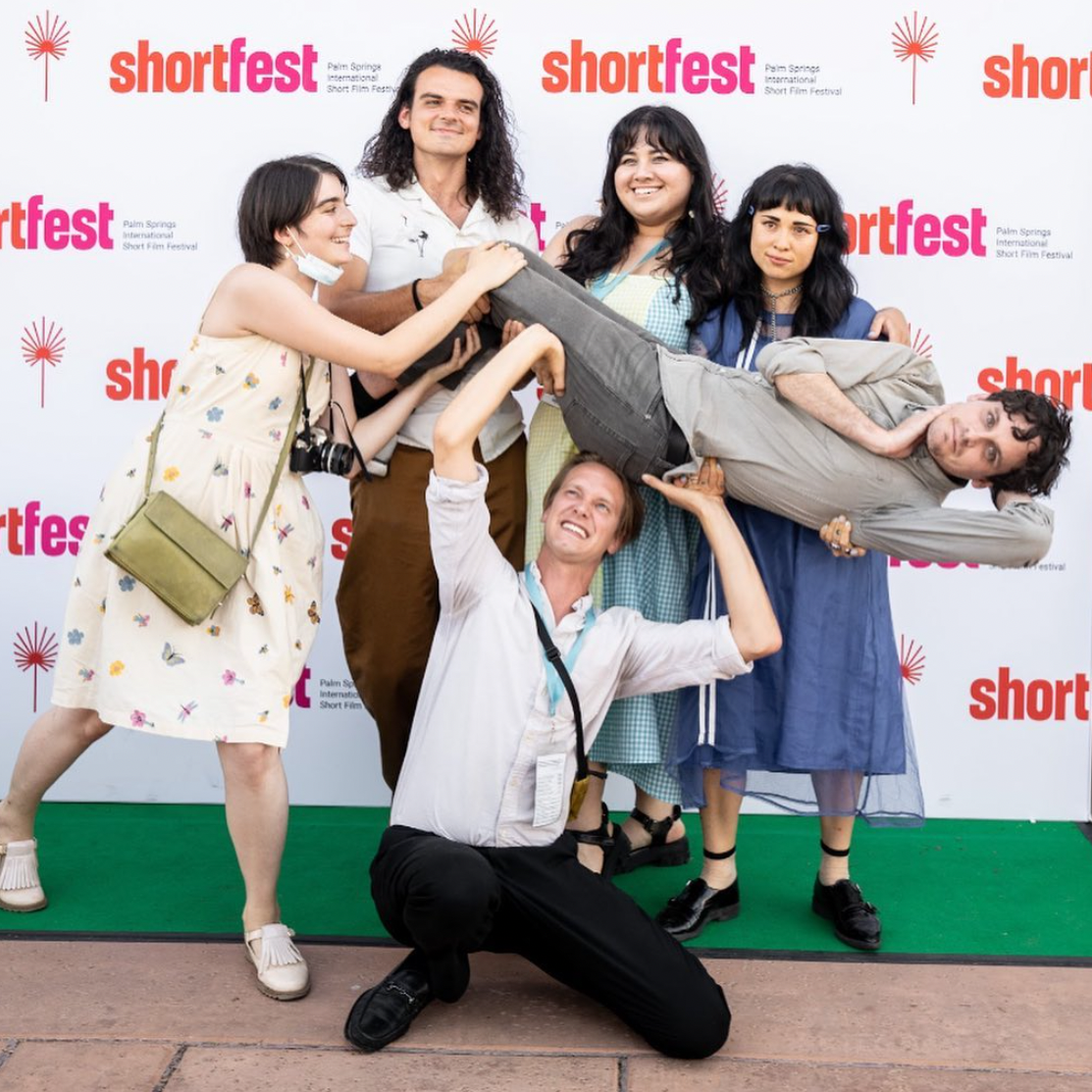 Client: Palm Springs Film Society
Recognition: Bowery Awards Finalist 2020 - Best Use Logos & IDs


Funny story: Below is a hypothetical project I created at ArtCenter College of Design. The actual ShortFest found this project online, which led to them asking me to redesign their real logo. Wild!


---
ShortFest Installation (Hypothetical)
---
Logo Design, Interactive Installation
An interactive installation that visually represents the mirror-like relationship we have with cinema. Confetti graphic elements are generated in real-time as viewers arrive, following their movements as they walk. Created using Processing, TSPS, MadMapper and a Kinect.